Staying with Aunt Louise and Mack in the countryside at Foxhill, we had a quiet relaxing start to the day enjoying breakfast together along with a panoramic view of cloud languidly drifting over and around the hills. Given the rain forecast for today, we had arranged our first South Island ride (Richmond to Motueka) with a companion, Bradley, for tomorrow.
But the weather cleared and we were itching to get out – just for a little ride so I would have plenty of energy for our 40 km ride tomorrow.
Only the trail was gorgeous. Smooth, wide, and sometimes through forest, this trail was very moreish. So we continued exploring the path, reluctantly turning back at the Kohatu cafe to preserve my energy. Our total ride out and back of 32 km was completely dwarfed by the 160 km on a manual bike that John, carb-loading table-mate at the cafe, was doing in preparation for his 3,000 km Cape Reinga to Bluff ride in February.
As usual, there was much interest in the Motom, including from a cow which was fascinated.
A highlight was the Spooner Tunnel, built 130 years ago for trains, comprising 1.3 km of cold and dark. I wondered why my phone light seemed so dim on our return and worked it out just before the end of the tunnel, when I removed my sunglasses. Not the light that was dim.
Matt showed considerable physical prowess lifting the Motom over a barrier that was not 3-wheeler friendly (see below). We look forward to having Bradley's help tomorrow for this.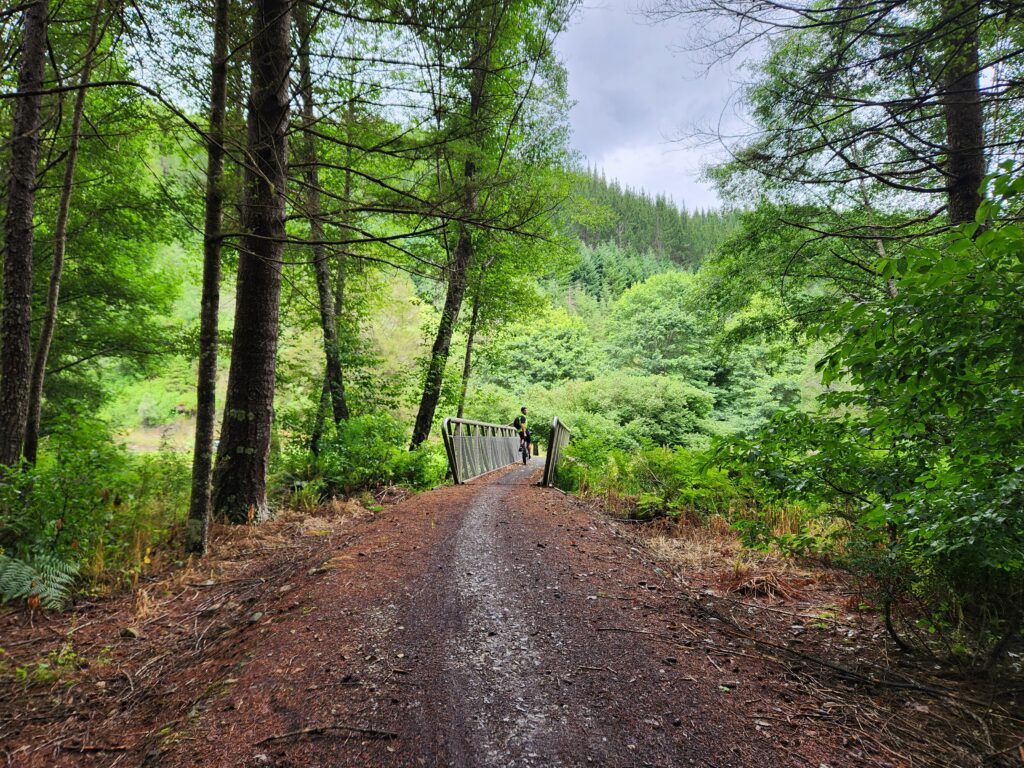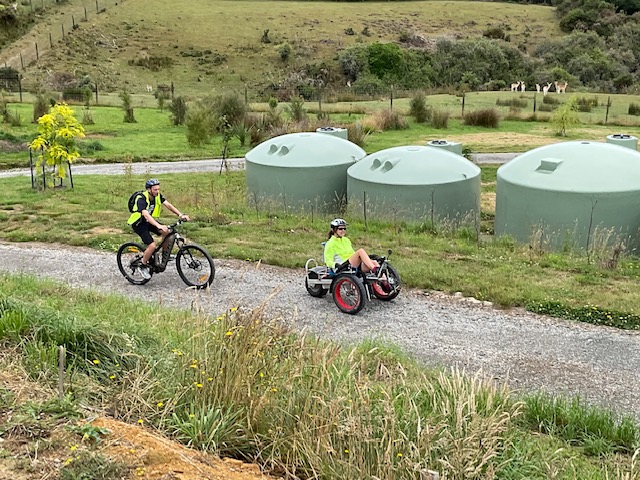 Distance: 16 km each way, easy track with some undulations and some corners, great for a 3 wheeler except for 2 barriers – one happily with a gate open.