Rode 500 km in the South Island, far more than expected
Our three weeks in the South Island disappeared quickly in a haze of great company, scenery, riding, and weather, and a lot of driving.
For our final day of riding, we planned to ride the Link Pathway from Picton to Anakiwa and back – a 40 km ride. This pathway was slightly narrow in places with a drop off, and, with weeds on the sides of the track, it was tricky to work out where the edge was or if there were large stones or other impediments that could displace the Motom when riding over them. So I rode slowly and carefully. Some parts were a bit rough following water damage, which became tricky on steeper sections, so we elected to turn back after only about 4km on the path itself. While we enjoyed the native forest, good views, bird song and sighting a moho pererū (banded rail) in Shakespeare Bay, we were disappointed to have a short ride. I rode the Motom back through the Picton town centre to drop into a couple of shops, with considerable interest from locals and some Cruise ship passengers.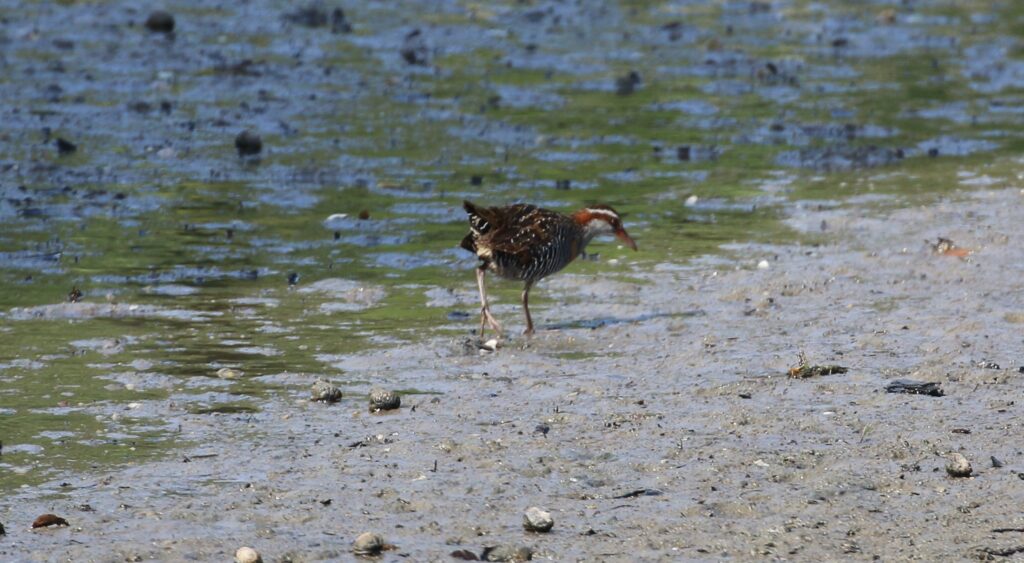 After work and hydrotherapy exercises in the pool, we rode again – up Waikawa Rd to the wharf, then back via Victoria Domain and a climb on an easy tarseal road up to Snout Track Car Park. This was a great end to our South Island riding, with a wonderful view of Queen Charlotte Sound, and exceeding 500 km of riding in the South Island.
Riding: 26 km, 519 km total since start of trip and 505 km total in the South Island (excluding the 14 km ride on the way to the South Island). This well exceeded my initial expectations when I thought 35 km every second day was my likely limit, which would have totalled 350 km.