The Karangahake Gorge ride is said to be the prettiest part of the Hauraki Rail Trail and riding it in the warm sunlight was, as Matt said, so good for the soul.
We planned this ride months ago when I announced I would ride as many trails as possible in the summer (and autumn) of 2023 alongside fundraising for MND NZ. Tracey, my sister in the UK, was keen to join in, so we planned to ride the Karangahake Gorge when she visited.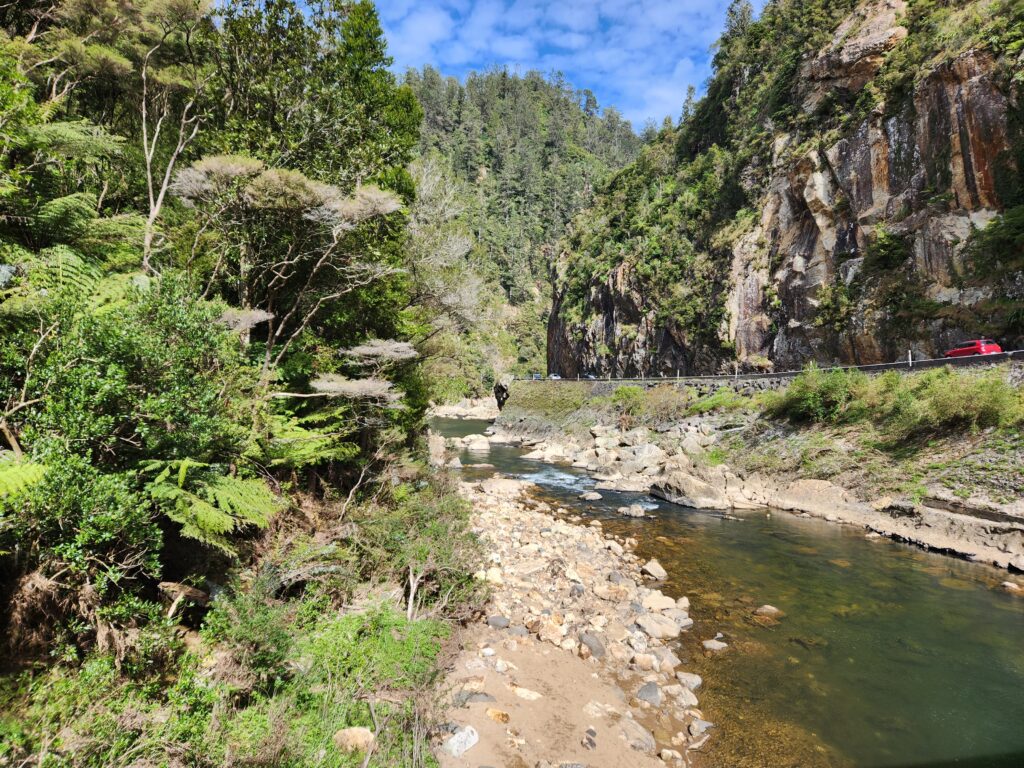 It was a beautiful, interesting, enjoyable and relaxed ride on wide trails mostly meandering along the Ohinemuri River with plenty to see including native bush, bridges, little and big waterfalls, gold mining history and a tunnel.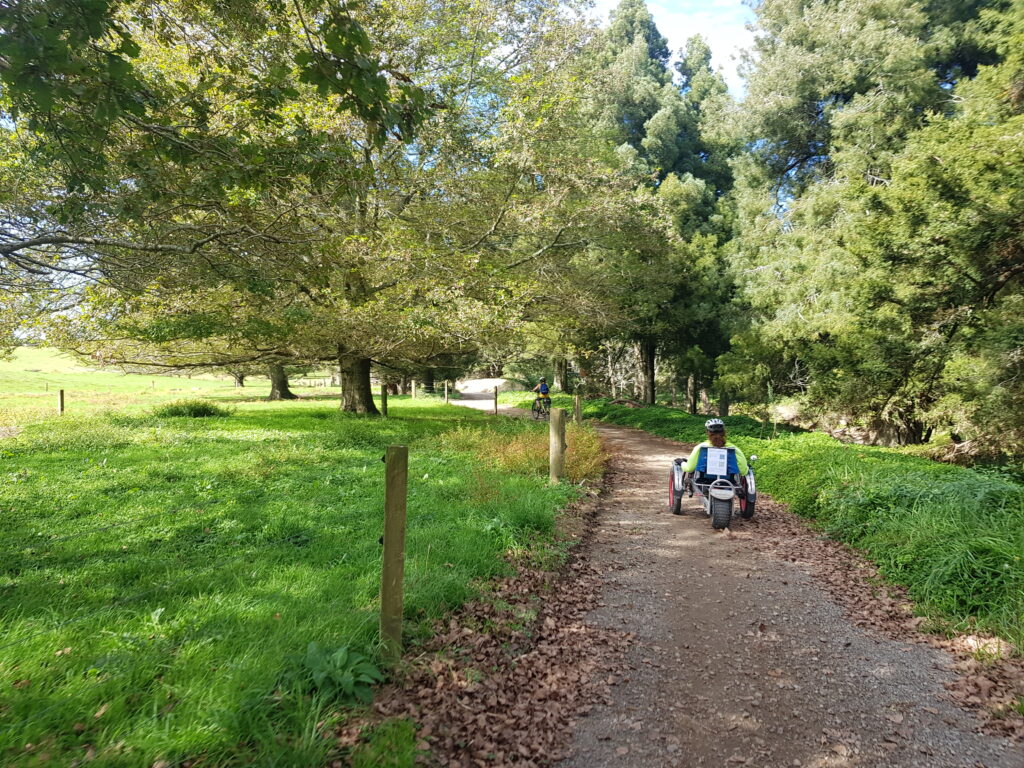 Adding to the general gorgeousness of this trail were the autumn leaves floating down all around us and onto the river below. Riding behind me, Matt noticed a trail of dancing leaves following me, swept up from the track by my Motom.
Cold air emanated from the opening of the 1 km tunnel, and the temperature dropped as we continued inside, with a drip from the tunnel ceiling dropping icily on my face. This is the first tunnel we've found on a rural bike ride with a row of lights to guide the way.
Flooding in the February storms damaged the bike trail with parts well under water, but the trail people worked hard to get the full Waihi-Paeroa ride open for Easter 2023 (thank you!). We could see the recent major repairs on the trail, trees down, banks washed away and evidence of flood waters draping grasses on wires 7-8 metres above the existing river.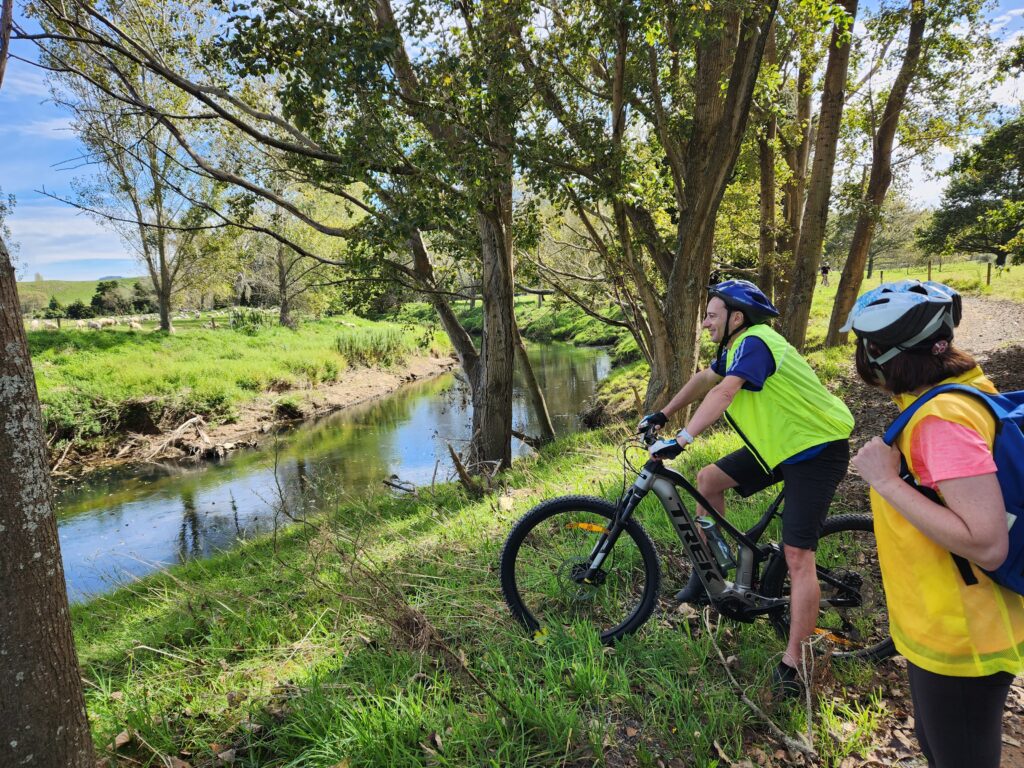 Lunch at the Refinery in Paeroa was the tastiest ever scrambled eggs with mushrooms. We then had twice the pleasure from the trail riding back to Waihi, arriving just as dark clouds closed in and rain started.
This trail was great for a three-wheeler. We did not need any lifts over barriers and it was wide enough everywhere. I hope the Hauraki Trails website can have information on accessibility for others like me, and it would be the perfect place to have a three wheeler available for hire to ride the trail (hint to Waihi Bike Hire). Eddie was a great source of knowledge when we hired the bike for my sister at Waihi Bike Hire and the Gold Discovery Centre, and looked very happy when he tried out the Motom.
48 km total riding.