812 km of driving, amazing scenery, a fun ride and dolphins
Our 6 hour drive from Arrowtown to Christchurch provided stunning changing scenery. We started with a quick visit to Lake Hayes (the lake we lost when riding the day before) then through a steep rocky gorge out of Arrowtown to the comparatively smooth brown hills of Lindis Pass, the plains and distant hills and mountains around Twizel, and turquoise blue lakes, Pukaki and Tekapo, with snow-topped mountains in the background.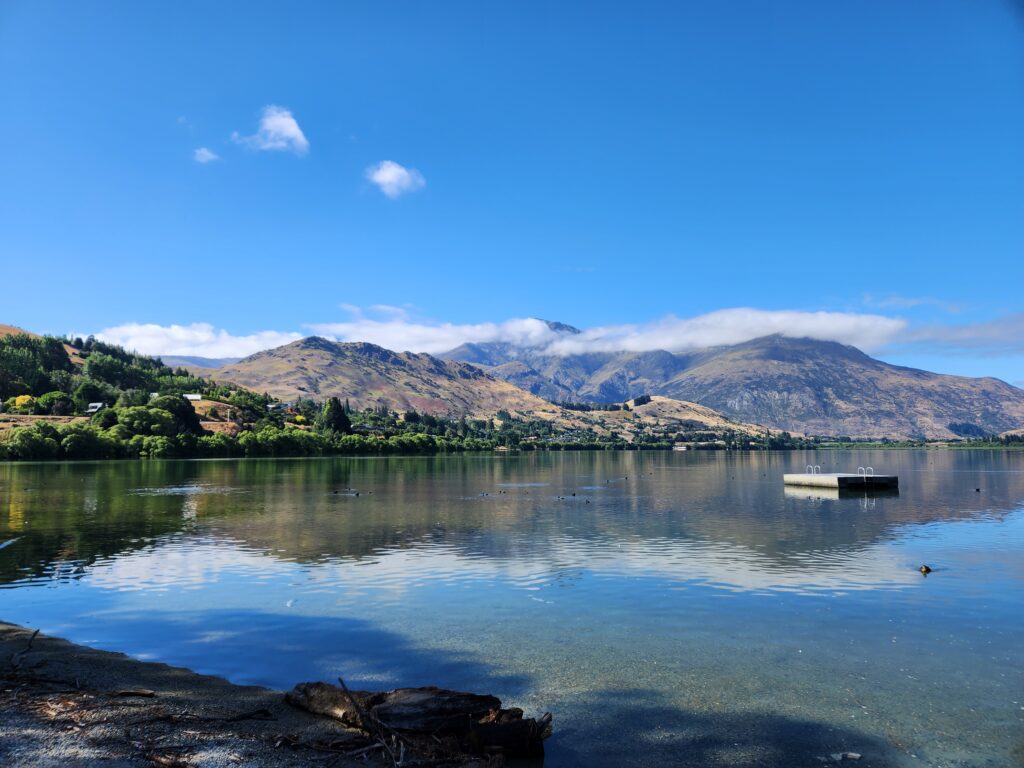 We checked in at our Christchurch accommodation and immediately left to meet Rob and Georgina Hallinan, Christchurch locals who arranged a fun and fast evening ride on the Northern Corridor Cycleway to Kaiapoi for dinner and then back again. Along with their excellent company, we loved the perfectly formed trails – smooth and wide with harekeke (NZ flax), toi toi and native grasses alongside, and many trails in different directions we were itching to try. The 5 Peaks Brew Co for dinner was beside the trail and river, allowing us to watch waka (NZ canoe) being paddled down the river – too fast for me to organise the phone for a photo (cold MND hands didn't help).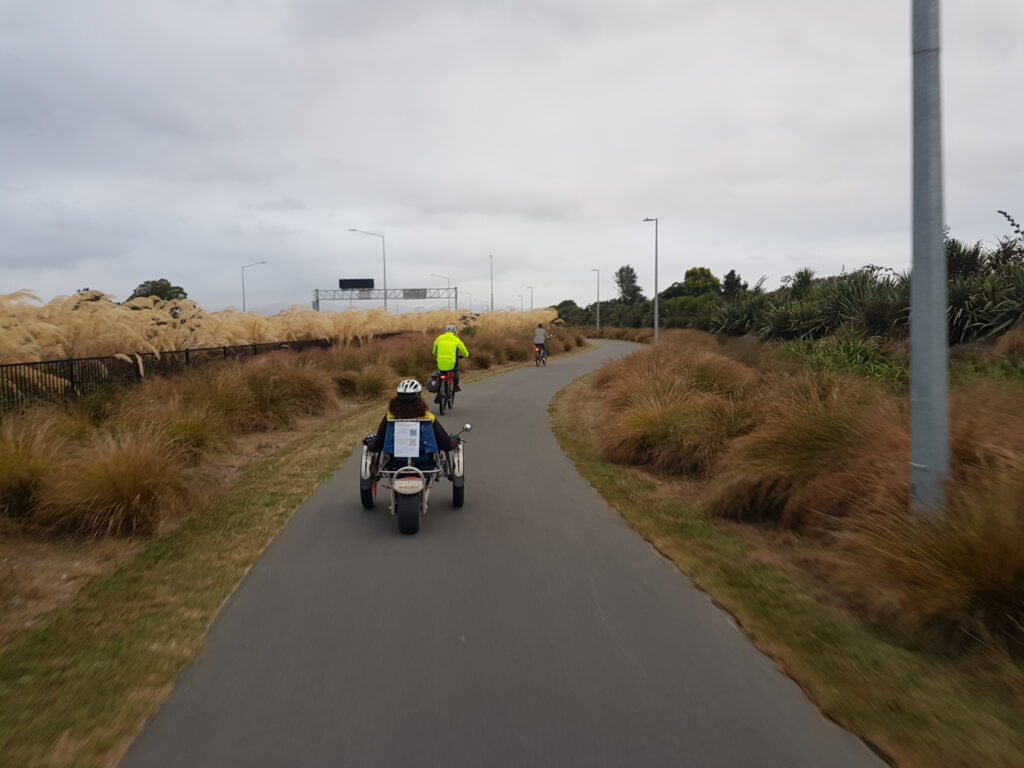 Fitting work in with the travel and cycling meant work til very late after cycling to meet a deadline, an early start with a 7.30am zoom meeting the following day, then getting to Kaikoura for a 1pm zoom meeting on a balcony of a holiday house with spectacular views (thanks Rob for the idea and wifi code!). We squeezed in 15 minutes before arriving in Kaikoura to sit in solitude relishing the beautiful Kaikoura coast while eating our packed lunch and watching a pod of at least 8 dusky dolphins in the bay. Better than a cafe.
We kept driving north from Kaikoura along the coast initially, looking out to beautiful coloured sea with two different shades of green then a deep blue further out. Watching for seals we lacked the success from October 2022 when seals were obvious on the rocks all along the coast.
The road turned inland with more farmland, a pink salt lake (Lake Grassmere), and then vineyards as we approached Blenheim. Finally we reached Picton for our last 2 nights in the South Island.
Riding: 29 km, 493 km total of riding since 6 January.